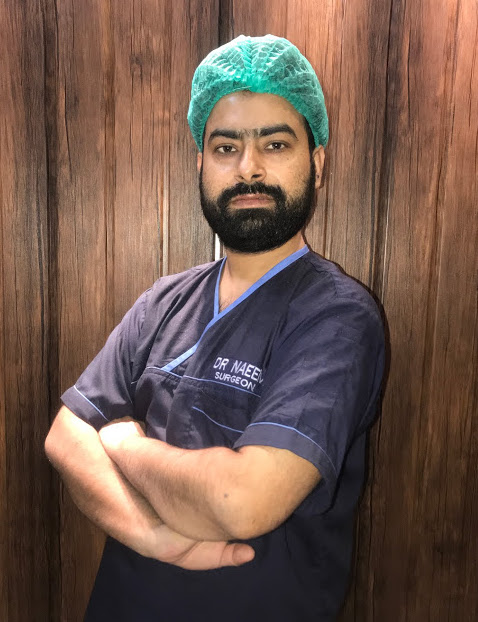 Dr. Naeem Liaqat (Pediatric Surgeon)

Dr. Naeem Liaqat is a country-wide famous pediatric surgeon and pediatric Colorectal surgeon. He has played a pivotal role in improving patient care in the field of Pediatric surgery, particularly in Rawalpindi. Dr.Naeem Liaqat is renowned all over the country for his skills in managing complex surgical cacses like anorectal malformations, Hirschsprung's disease, ambiguous genitalia, hypospadias and fecal incontinence. He has the credit of introducing Bowel management program for fecal incontinence and sever constipation in children.
He has written more than 50 manuscripts for the improvement of care of children which are published in well-renowned journals of the world. Dr.Naeem Liaqat has developed a new unit of Pediatric surgery at Rawalpindi Medical Univeristy where he trained a lot many indergraduate and post-graduate medical students. It has increased the standards of care for the children and research outcomes.
Dr. Naeem Liaqat had his medical degree (MBBS) from Services Institute of Medical Sciences, Lahore. He completed his Pediatric Surgery training from Services Hospital Lahore. After post-graduation, he had the priveldge to work at Children's Hospital Lahore, Jinnah Hospital Lahore and Rawalpindi Medical University. Then he decloped his own private practice at Medicare Hospital, Rawalpindi. Later, in 2021, he left for USA for his fellowship in Pediatric Colorectal and Pelvic Reconstructive Surgery.
Dr.Naeem Liaqat is a vibrant and humble personality. He is a strong motivation for his students to move forward, improve their knowledge and care of the patients. He has a strong vision to develop a center for collaborative and holistic care of children with complex problems. Dr.Naeem Liaqat has developed a team of Pediatric surgery, Pedaitric medicine, anesthesia, Pediatric cardiology and other pediatric subspecilaities so that children may get all their care under one roof. He has worked hard to develop his center and provide standard care to his patients with minimal resources. He is also working in collaboration with many organizations to facilitate the free treatment to the patients at his center.
Related Links: