Colostomy
Among patients with Anorectal Malformations/Colorectal problems, Colostomy is usually done in the first few days of diagnosis. In most children, we perform this procedure at the initial days of life. However, in some children, we perform it at a few months of life. Once the diagnosis is confirmed, it is the first step in management. The Colostomy/stoma care is a difficult job and needs a lot of family support. 
Before Colostomy:
Before this surgery, we examine the child. We assess the general health. Then, usually, we perform some investigations of blood. Also, we get an X-ray of the tummy and spines. Mostly, we get an Ultrasound of the tummy too.
Most of the time, we perform this surgery as an emergency surgery. It is because the child is not passing stool from normal opening (Anorectal Malformation, Colorectal conditions, Hirschsprung's Disease). In such conditions, we perform this surgery to give it a vent so that his tummy becomes normal. Then we start the oral feed to the child as soon as possible.
Surgical Procedure:
In this surgery, we make an incision on the left side of his tummy. Then we bring out the Colon at his tummy. We sutured it here, and the child will be passing stool from this opening at his tummy from now onward.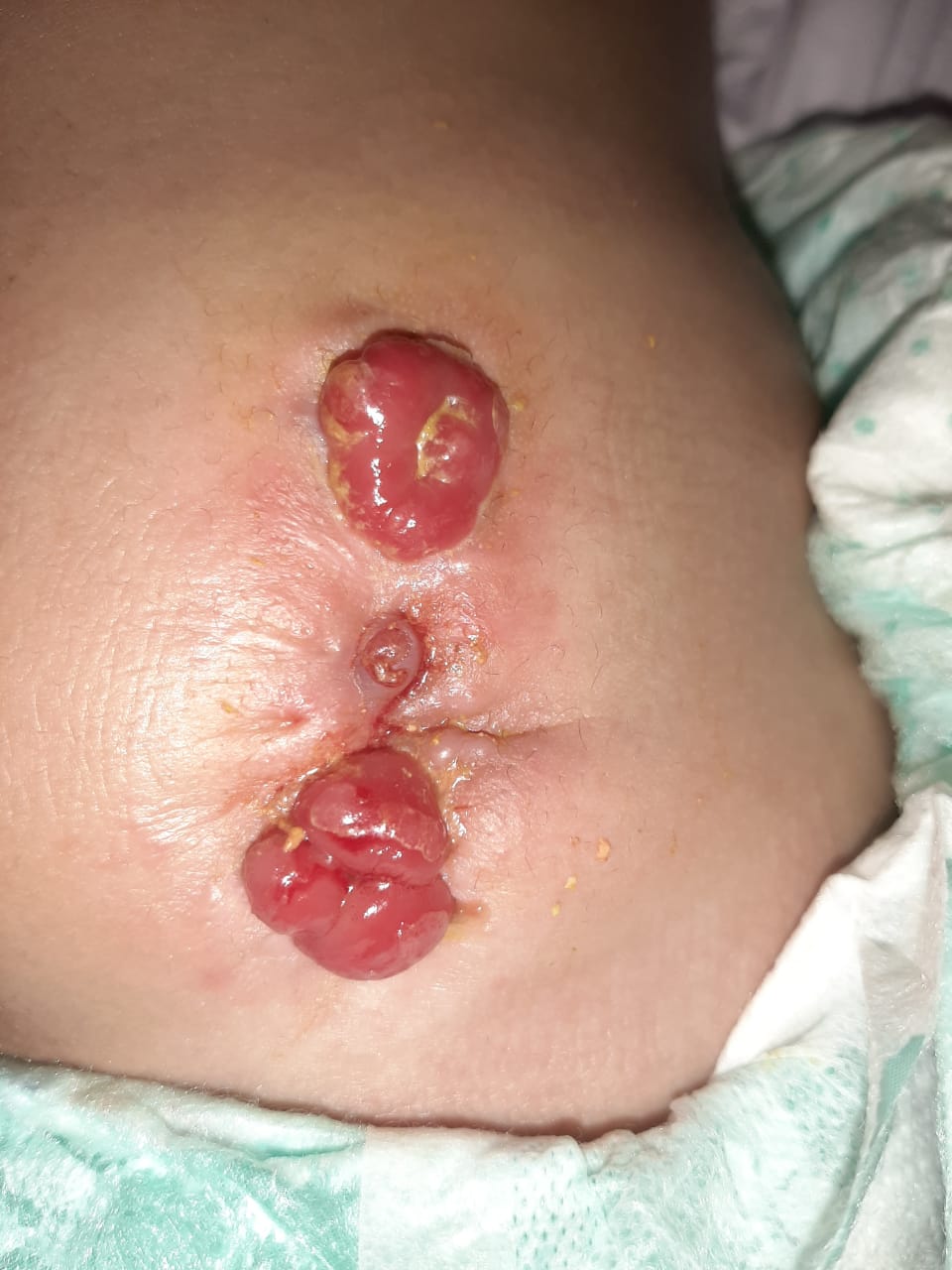 After Colostomy:
After surgery, usually, we allow the child to feed after 12 to 24 hours. We start intravenous fluids and antibiotic. We continue these for 5 days, usually.

The child will need to stay in the hospital for 1 to 3 days as per his recovery.

After this surgery, we will keep the child in follow up and will examine regularly. For parents, the care of stoma is a difficult job in the initial days.

We keep the child in the regular follow-up. At the age of 3 months, we usually advise Distal Colostogram to check the pathology and Anatomy. Then we planfor his next surgery, PSARP, at 4 months of age.
Complications
These children may have to face a lot of complications time by time and this becomes important particularly in resource constraint countries.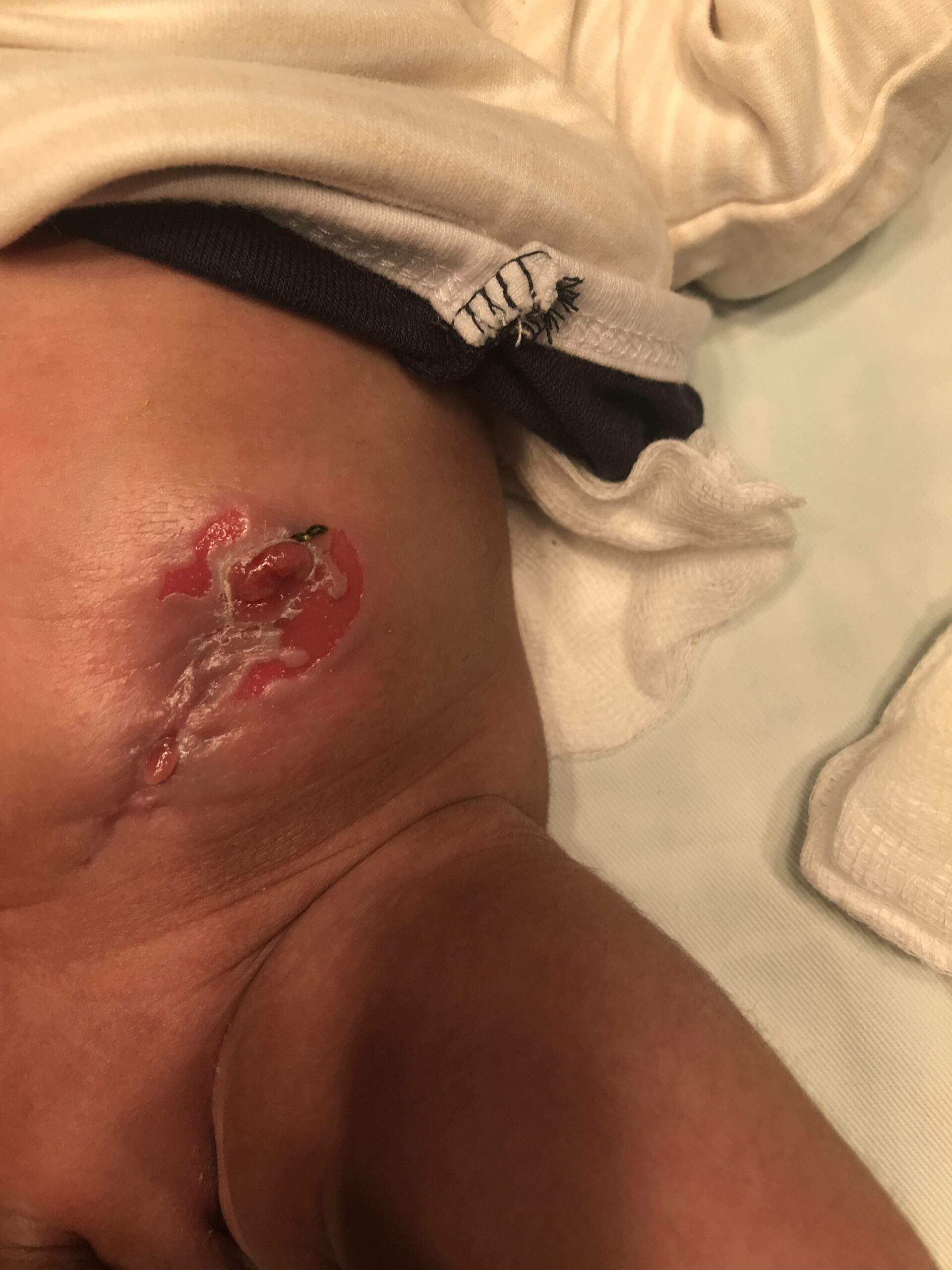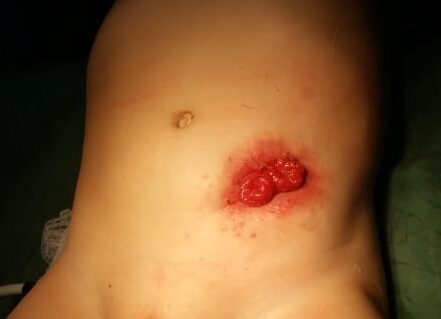 The care of child after Colostomy/stoma care is being provided here:
Related Links
Some FAQ's About Colostomy