Posterior Sagittal Anorectoplasty (PSARP)
Anorectal Malformation/ Imperforate anus Surgery (Primary or Redo) is called Posterior Sagittal Anorectoplasty (PSARP) and it is done in patients having Anorectal Malformations or Imperforate Anus.  The ideal age for this surgery is 4 to 6 months.
In this surgery, we make the new opening for the potty (Anus) at the child's bottom so that that child can pass stool normally through this opening.  
Before PSARP:
Before this surgery, we examine the child, and if Colostomy had been done previously, we check it. Then we advise some investigations of blood. If needed, we may advise repeat Ultrasound. Also we will get an X-ray of the spine of the child (If not done before). Most of the time, we go for Distal Colostogram to understand the child's anatomy and plan the procedure.
Surgery Procedure for Anorectal Malformation:
Most of the time, we do this Anorectal Malformation/Anal Atresia surgery from the bottom of the child. For this purpose, we make an incision in the midline.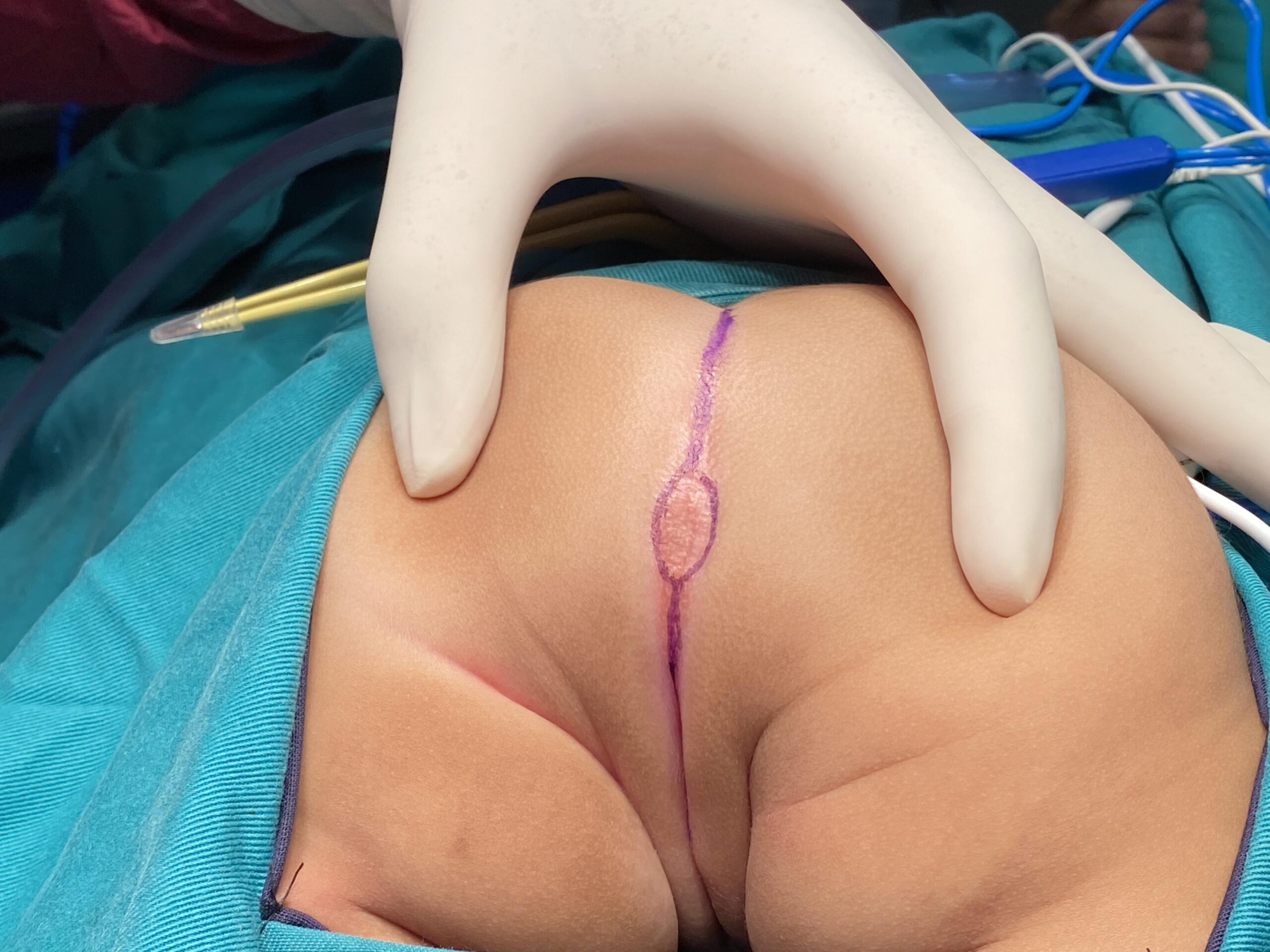 Sometimes, if required, we may open the tummy of the child. Usually, it takes about 2 to 3 hours for this surgery.
During the surgery, we open the child's bottom, and pull down the rectum through the sphincters so that child may have the maximum potential for potty control afterward.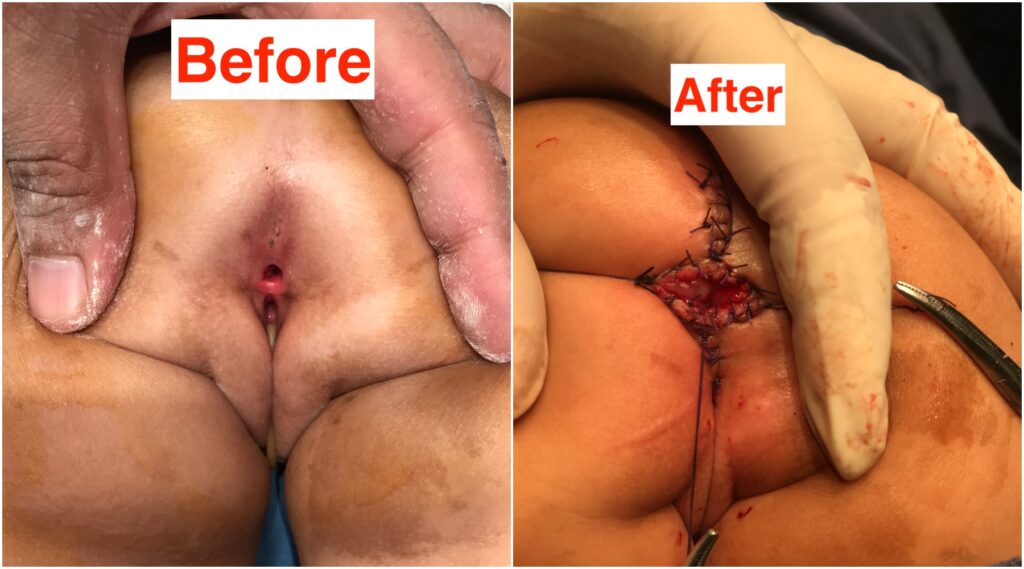 After PSARP:
After Anorectal Malformation Surgery/PSARP (Primary or Redo), usually, we allow the child to feed after 4 to 6 hours. If we do not have to open the tummy, then usually, we discharge the child on the next day. However, if the tummy is also opened, then the hospital stay will be longer. After this surgery, usually, child does not feel much pain and we control it easily with oral pain killers.

We will examine the child after 2 to 3 weeks under General anesthesia, and will assess his wound.

After this examination, we start Anal Dilatation Program.
Once the child has achieved adequate size of the Dilator, we plan for the next surgery (Colostomy Reversal).
Also read:
Related Links:
Some FAQ's About Anorectal Malformation