Colostomy Reversal
Among patients with Anorectal Malformations, Colostomy Reversal is done after PSARP and confirming that child has successfully completed the Anal Dilatation Program.
If Colostomy had been made due to any other reason, like Hirschsprung's disease or some other reason, then Colostomy reversal is done once the primary pathology/problem has settled down, and the child is ready for this procedure.
Before Colostomy Reversal:
Before this surgery, our team will examine the child , and they will check the general health. They will advise some investigations of blood. Sometimes, if needed, they may advise a repeat Ultrasound, and Distal Loopogram (a Radiology investigation).
Most of the time, children require Gut preparation before this surgery. The basic aim of Gut preparation is to empty the gut of the child. So that when we join both ends together, there will be minimal pressure over this anastomosis in the initial days. For this matter, different surgeons follow different regimens. At our center, we follow three days regimens, as it starts 3 days before surgery.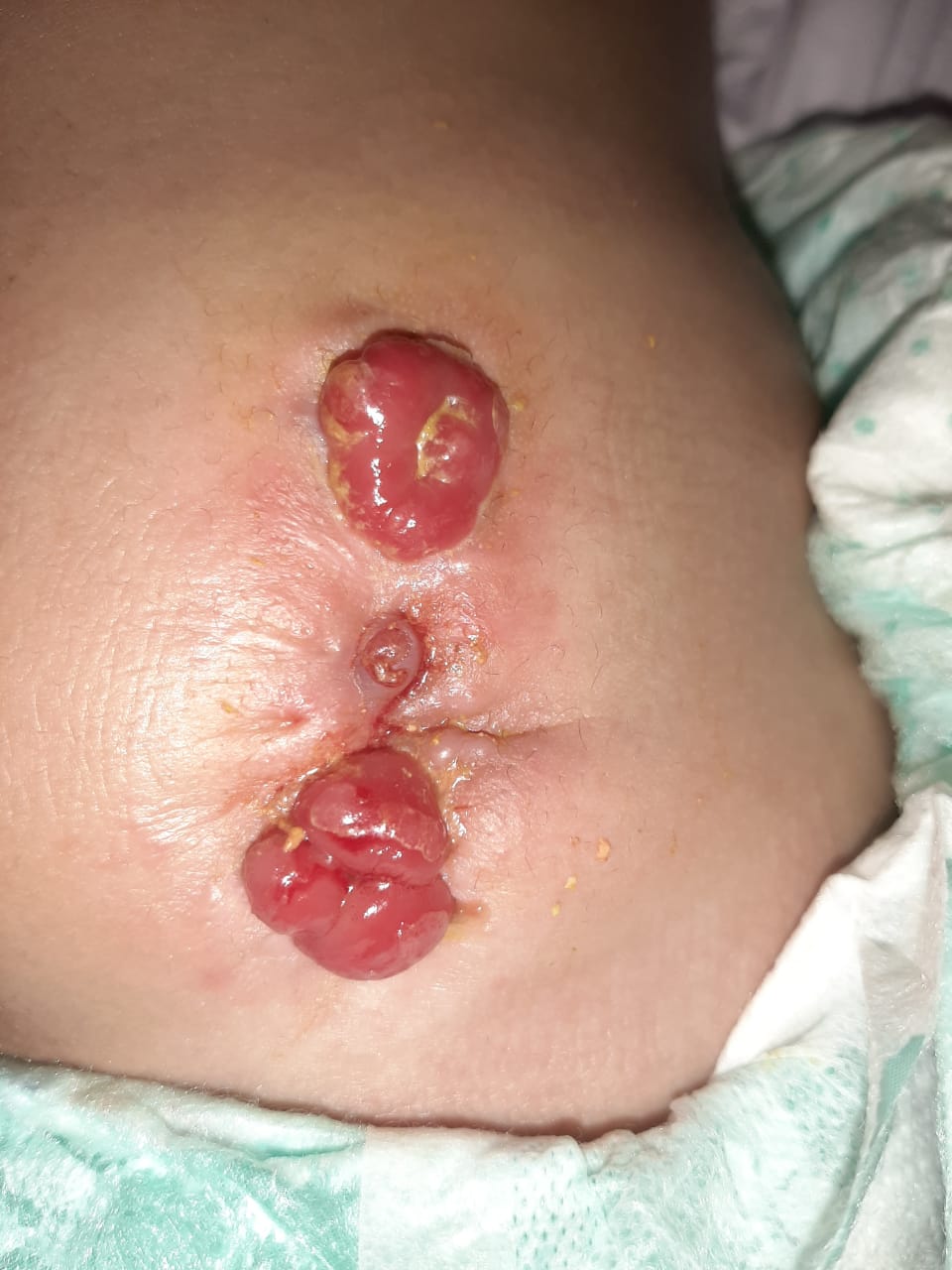 Surgical Procedure:
In this surgery, surgeon will make an incision around the colostomy site. Then he will mobilize these stomas. Then he will suture both ends with each other.  Usually, this surgery takes about 2 to 3 hours.
After Colostomy Reversal:
After surgery, usually, we allow the feeding to child after 3 to 4 days. During these days, we do not allow the child to take anything from the mouth. During this period, we start Intravenous fluids and antibiotics and continue it for 5 days.

The child will need to stay in the hospital for 4 to 6 days as per his recovery.

After this surgery, Anal Dilatation Program is continued for a few more months.
We will keep the child will in regular follow up. We advise to start toilet training at the age of 3 years. Most of the children with Anorectal Malformations require Bowel Management Program at 3 years of age.
The post-operative care after Colostomy Reversal is available Here:
Colostomy Reversal Post-op
Related Links:
Some FAQ's About Colostomy Reversal