Hirschsprung's Disease
Hirschsprung's Disease is a pretty common congenital anomaly among neonates. Its reported incidence is 1 in 5000 live births. Considering the same incidence, our country must be having at least 40 to 50 thousand patients suffering from the same disease.
Presentation:
These patients may present in a variety of ways. Mostly (more than 90% cases), these patients present in early age of life and within their neonatal life (first 28 days of life). They present with the history of not passing stool and distension of tummy. They might pass stool a few times after birth and then develop constipation.
In this condition, the intestines of the individual don't have a capability to move routinely; therefore, patients suffer from Constipation and they cant pass stool by their own Chronic Constipation, Fecal Incontinence and Motility Problems.
Those who present late in life (10% of cases) present with the problem of having repeated episodes of constipation and distension of the tummy. These children usually have history of continuous contipationa nd have tried all available medications for this complaint.
Associated Conditions:
 This condition is associated with many conditions (VACTREL-H Anomalies), and all of these are checked among these patients. These include:
Vertebral Anomalies

Cardiac Problems

Tracheoesophageal atresia

Renal problems

Limb problems

Hirschsprung's Disease
Diagnosis of Hirschsprung's Disease:
As it is a common condition, so any trained Pediatric surgeon can make its diagnosis. Usually, surgeon will get the history of child and will do the examination of child. Afterwards, surgeon might advise some investigations depending upon the condition and history of child. Finally, most of the surgeons advise Barium enema (a Radiological investigation) and Biopsy of anus. The most authentic investigation for this condition is the Rectal Biopsy. Usually surgeon makes the diagnosis of this condition on the basis of history and examination. At the same time, surgeon may advise some routine tests, including X-ray of the tummy, Echocardiogram, X-ray of the back, and Ultrasound of the tummy.
Treatment of Hirschsprung's Disease:
Treatment of this problem depends upon the age at the time of presentation, condition of child and availability of facilities. Mostly these children present in an emergency situation and most commonly a surgery along with Colostomy and Biopsy is done.
Once child is stable and Biopsy report has been received, we plan the final surgery (Pull-Through) at the age of 4 months.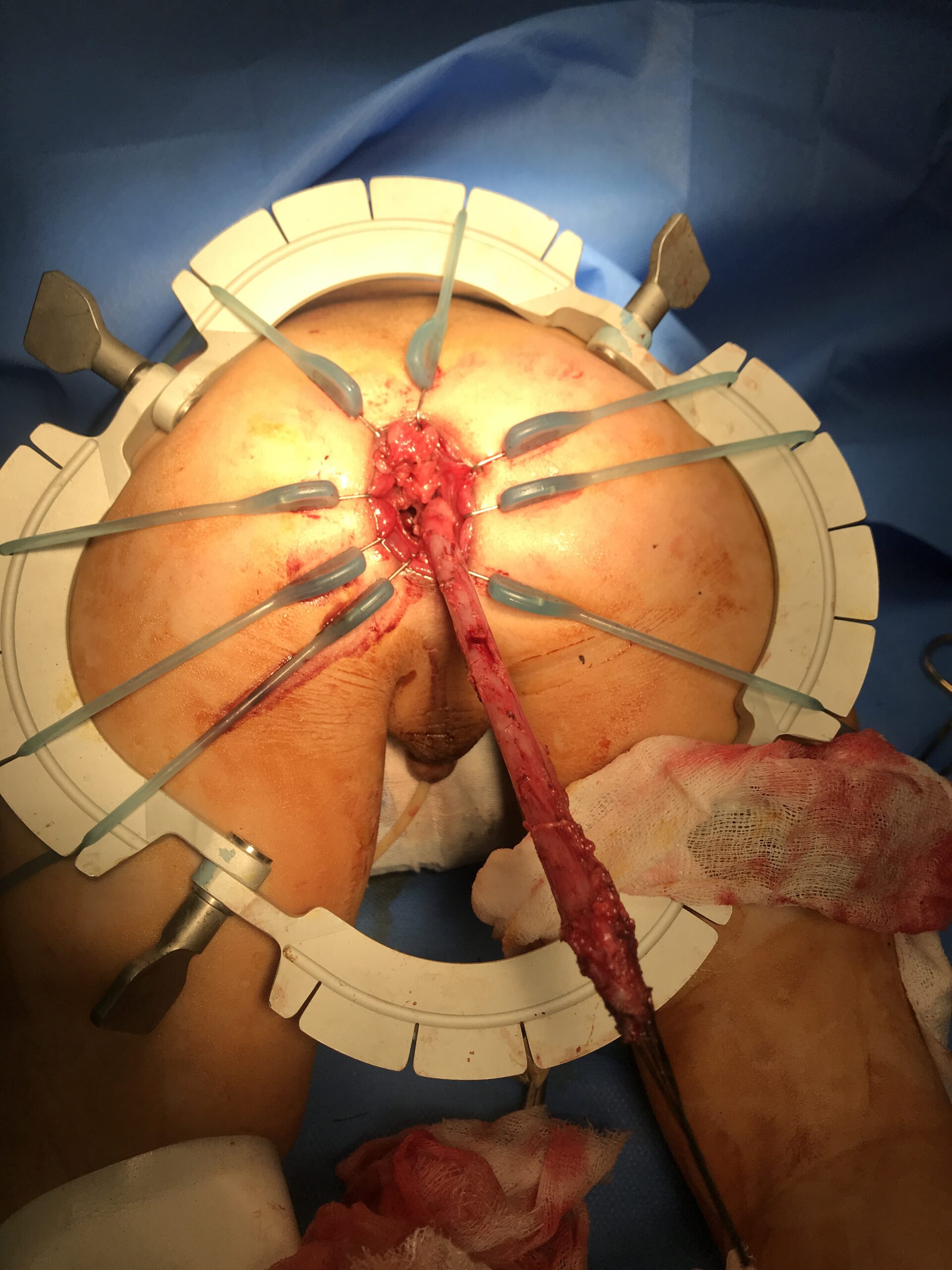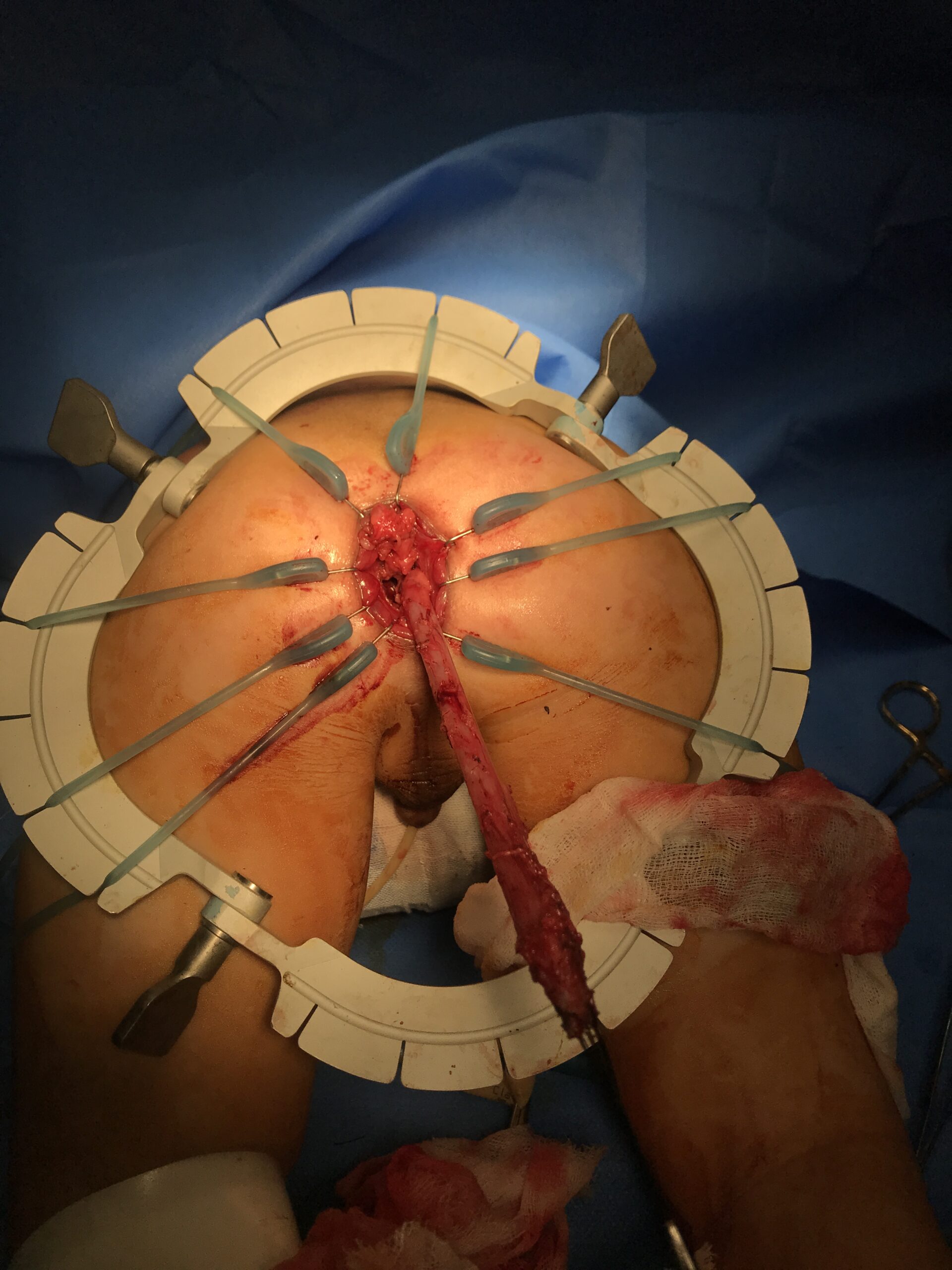 Mostly, surgeons do it as a two-stage surgery; however, sometimes, surgeon may opt for a single-stage surgery or three-stage surgery.
Sometimes, children present later in life at a few months of life; we follow the same scheme.
Some FAQ's about Hirschsprung Disease