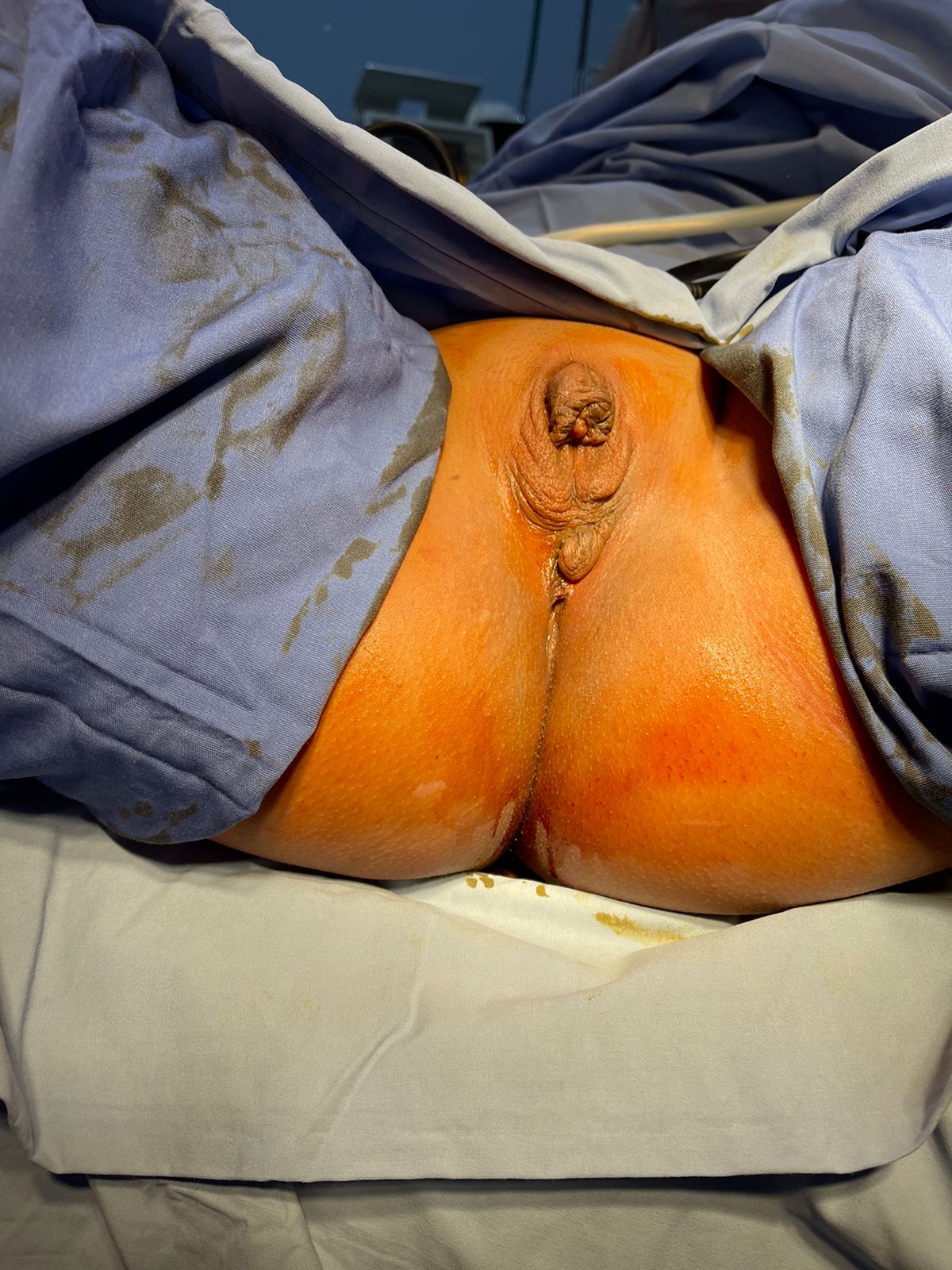 3D reconstruction for patients with ambiguous genitalia and cloacal malformation
This study is done for patients with cloacal malformation, DSD, ambiguous genitalia, and those who have a common urogenital sinus. These patients have one opening on the outside and internally their urine system and vagina are commonly joined together. These conditions are complex and very uncommon. Because of their uncommon nature, they are done rarely and need a whole team of experts. These kids need a team-based approach and very meticulous planning.
These kids with cloacal malformation and ambiguous genitalia are a special group of patients. These patients need a very specific and precise evaluation as, during surgery, every millimeter of the tissue is important. It is really necessary to have a very good mapping and preoperative planning to prevent any unforeseen situation. For this meticulous planning, we first examine the child in general anesthesia and do a cystoscopy using a camera. This camera allows us to see the internal structures. Then we do the 3D Cloacogram and this study opens up the anatomy in a 3D way.
This study is done with the help of an interventional radiologist and a whole team of surgeons, interventional radiologist, technician, anesthesia and whole staff performs this study. Once we do it, the software immediately converts it to a 3D picture. Then a whole team of surgeons, endocrinologists, pediatric urologists, psychologists, anesthetists evaluates all the details and records and then we make a definitive plan for each kid.
As the internal anatomy of each kid is different, so each kid has a separate plan of action.
This 3D reconstruction helps us a lot in planning the technique of the surgery we are going to use. It also helps us to answer the following questions:
What will be the expected stay of the child in the hospital
How much is the expected time for surgery?
Whether we have to open the tummy of the child during surgery too?
What will be the preoperative preparation for surgery
All these questions are necessary to be answered and planned before this surgery. It is not a kind of surgery where anyone can go unprepared. This is the reason that this surgery is done in only highly specialized centers in the whole world and similarly in Pakistan. There are only a bunch of experienced people in our country who can perform this surgery.
This study helps delineate the internal structures and make a good plan. This 3D study has good sensitivity and specificity and high accuracy. Research has shown its superiority over other conventional methods.
The disadvantage is that it needs highly specialized equipment and a very much trained team which is not available everywhere. In our country, our team is the only one who started doing this procedure, and still no other center is offering this facility. It is a privilege that we are offering this facility at very nominal charges in comparison to its cost worldwide. Even in the whole of the world, very few centers have this facility and we are among very few in the whole of the world.